I put on the finishing polish on my zine! Inside I have included a kit for this sweet art bug doll! I even did the sewing of the body!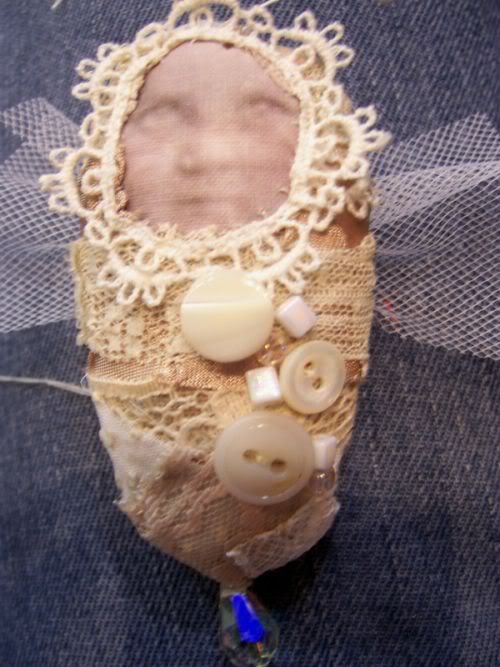 I still don't know if I want to add a pin for a broach or filiment to hang her up! Time will tell!
Even though she looks HUGE...she is only 2 1/2 " tall!

hugz and have a great rest of the evening!