for the BIG storm that was supposed to begin this morning at 6...hmmm looking out the window...still nothing...supposed to be 4-6 inches of heavy wet snow...tap tap tapping finger on the desk...and maddy PROMISED that she would help build a snowman for me! and we could wrap his neck with a pretty scarf...time will tell!

yesterday i spent the bulk of the day working on swap art...it was a grand feeling! I finished components of the banner swap....
my word that i'm working on is ART...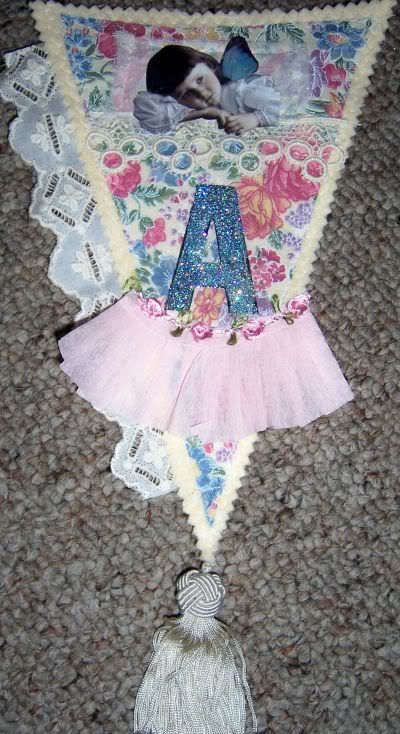 then i finished up a fabric book page for another group...the theme of this book is FAIRY CHILDREN!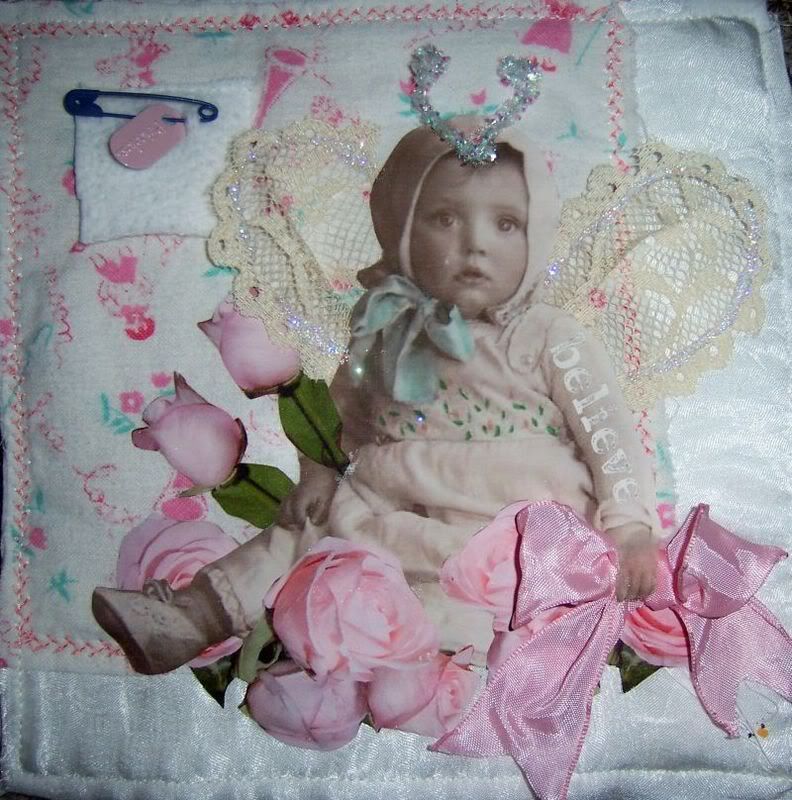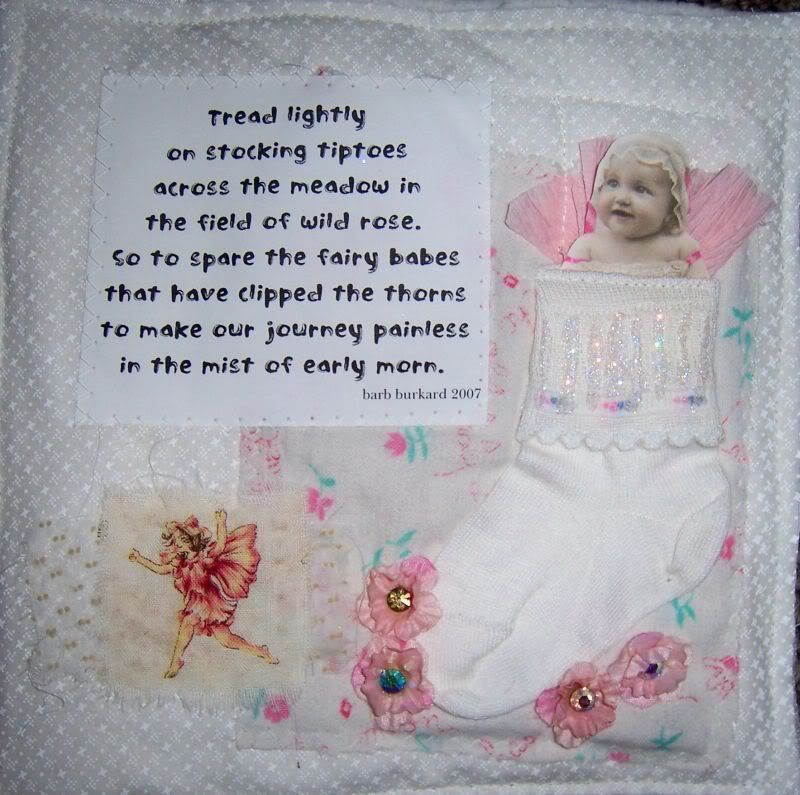 was a busy day!

so what did everyone get for Christmas!? I had asked for Ox, Moxy and Babo for me! My hubby just scratched his head and goes...what the heck is an OX,moxy AND BABO??? well shannon showed him and they appeared! here they are in my Christmas tree...the little rascals...they are going to move into my studio to kick my muse in her tushy...i think they will take over the studio...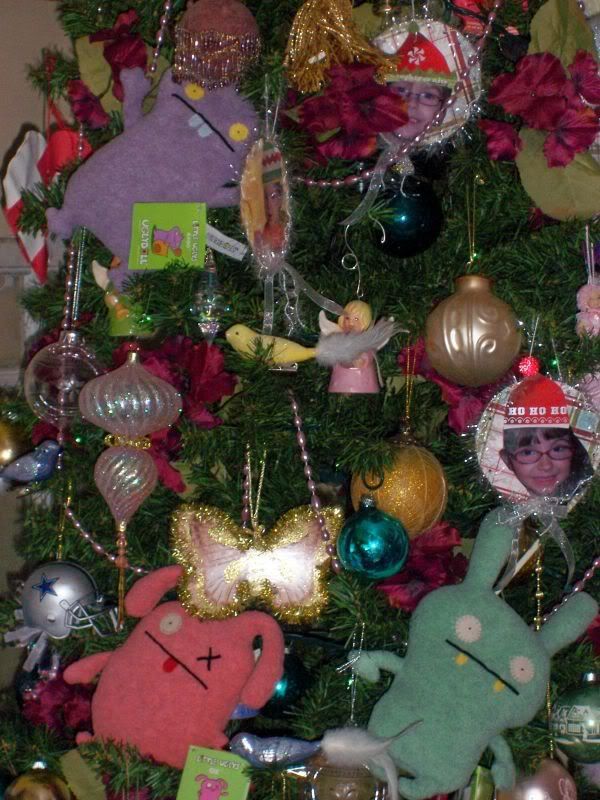 On christmas day we realized that Maxx got a new tooth from santa!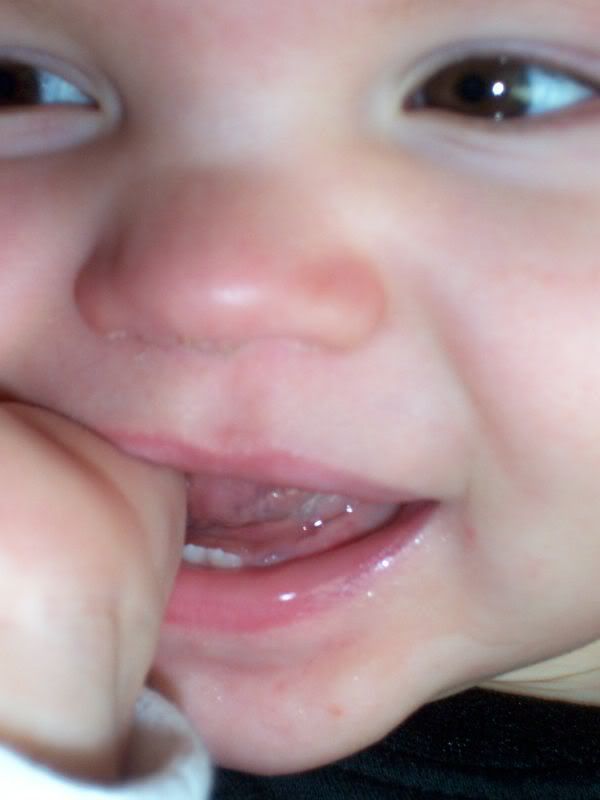 hard to photo such a wiggly head...lol..and you DON'T WANT TO PUT YOUR FINGERS ANYWHERE NEAR THE BOYS MOUTH...he's dangerous...if he thinks food is coming his way! hee hee...

here's auntie kaleigh holding him...you can see that she got some more color added into her tatoo...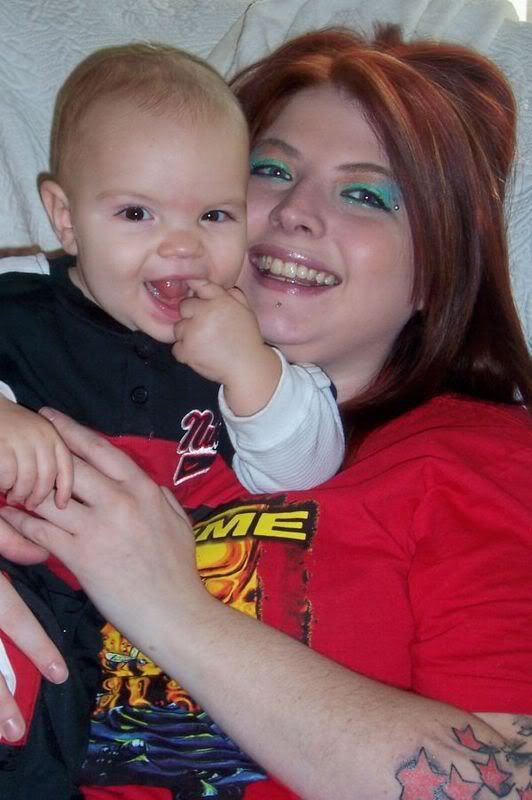 and here is miss maddysen with her new baby LILY...who will be sleeping in the new bed that i refinished! Lily talks and moves and KNOWS her blanket, teddy bear and bottle...and asks for them...heehee..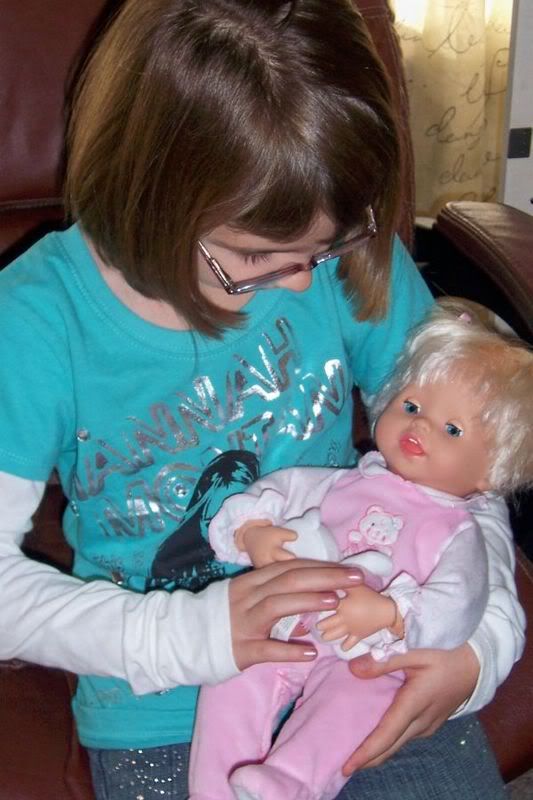 she is such a little mommy!


well i hope everyone is enjoying the holidays and staying safe and warm!!! big hugz until next time!