the kitties didn't survive....they crumbled...so PLAN B!

sweet theresa sent me the ballet sheet from paperwhimsy and there it was just sitting there...and you know how much maddy loves dance!!! VOILA!

down to the wire...and the bed is finished...well as finished as it will be for right now....i still want to find some crystal drawer handles..small ones ish and add them to the four posts of the bed...but i will let maddy help pick some out....also open to other ideas too!

here is the bed all painted and pink...and glittery...i put the alphabet on the bedrail as when maddy was a baby...the guys always said that they didn't know any lullabys...to sing to her...(excuses)..well we began singing the alphabet...so there could be no excuses! we figured that she would learn the alphabet early (which she did!!!) the only draw back would be that once in school she may fall asleep! hee hee

i used some textured wall paper for the inset and some vintage tulle for the bed "skirt"
i also glittered the headboard and the crown on the footboard! i made a mattress and covered it with some of the silky fun fur and minky on the reverse... and made a flat pillow to match...so here is the transformed bed... the original is down a few posts...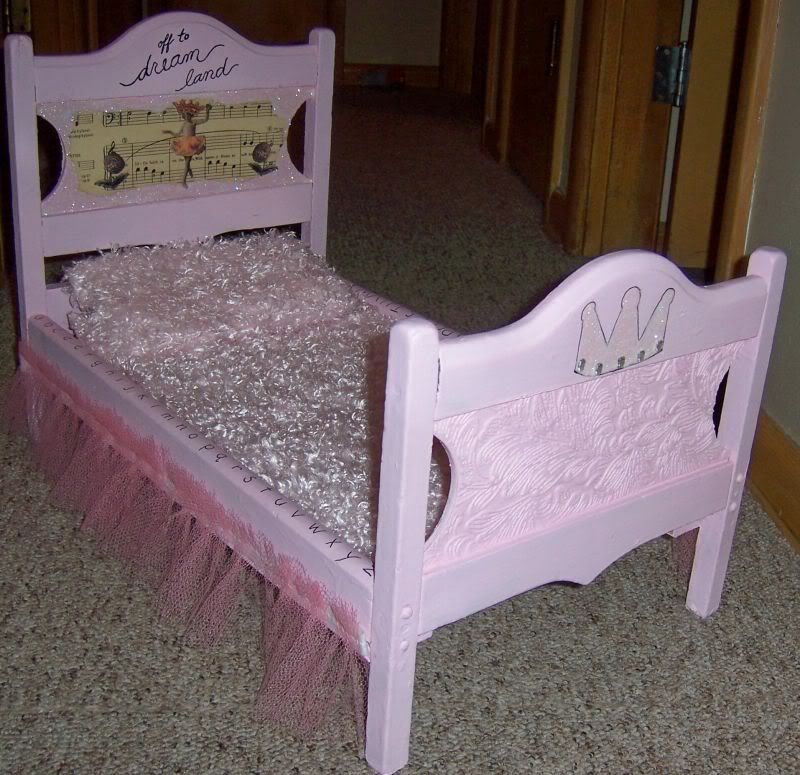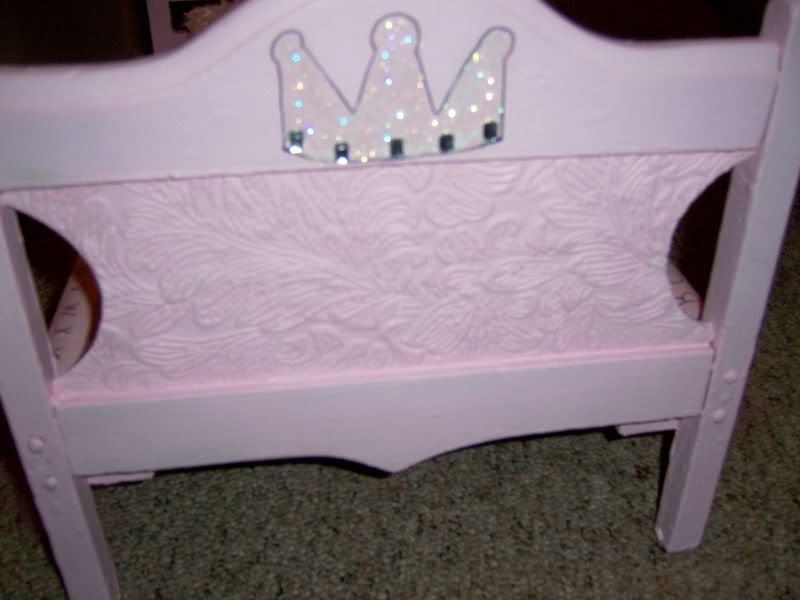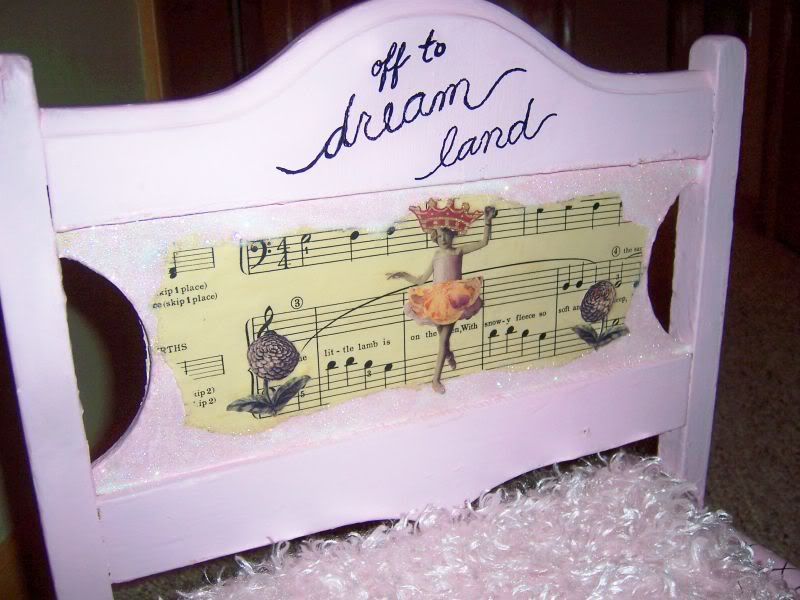 gotta run...and finish the deviled eggs and ranch potatoes!

BIG HUGZ AND LOVE
BARB