The weather here has been sooo unseasonably warm...it was near 70 yesterday and 60 today!!! I remember having snow for halloween and dressing in so many layers that made us walk for trick or treat like the kid from A CHRISTMAS STORY! I worked on my design for my snowman ornaments for the swap over at vivian's blog...




I felted the head and nose then added netting filled with sparkly stars and irridescint chenille stem halo and under neath i attached a sparkly snowflake...I blushed the cheeks with chalk and instant holiday snow angel!!!

Maddysen was one of the cheerleaders from HIGH SCHOOL MUSICAL....(her pompoms lasted for two houses and then went under the stroller!)...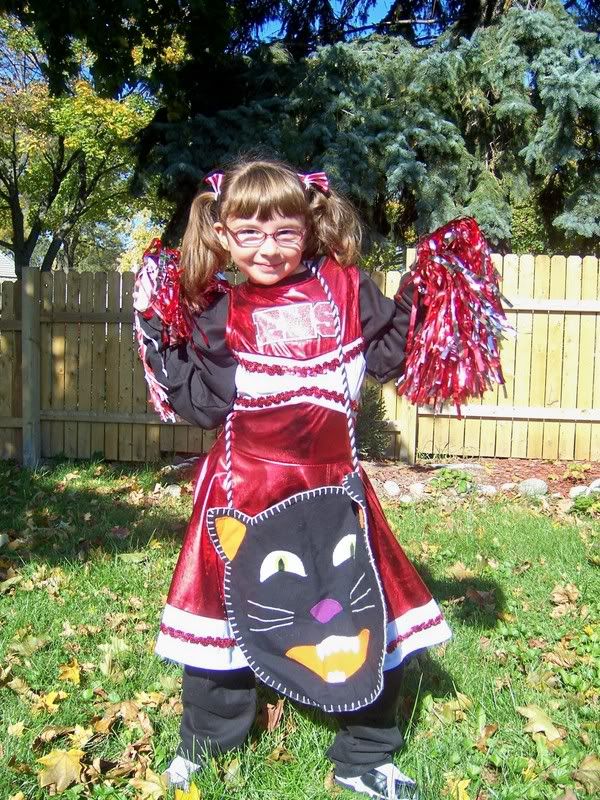 She initially wanted to be a Princess...and decided that the costume would be better for dressup play...




Maxx began the day as a monkey but with the weather being so warm quickly transformed into a DINOSAUR..............ROAR!!!!!!!!!!!!!!!!!!!!!!!!!!!!!!!!




he is a very tame one though...well with mommy he is!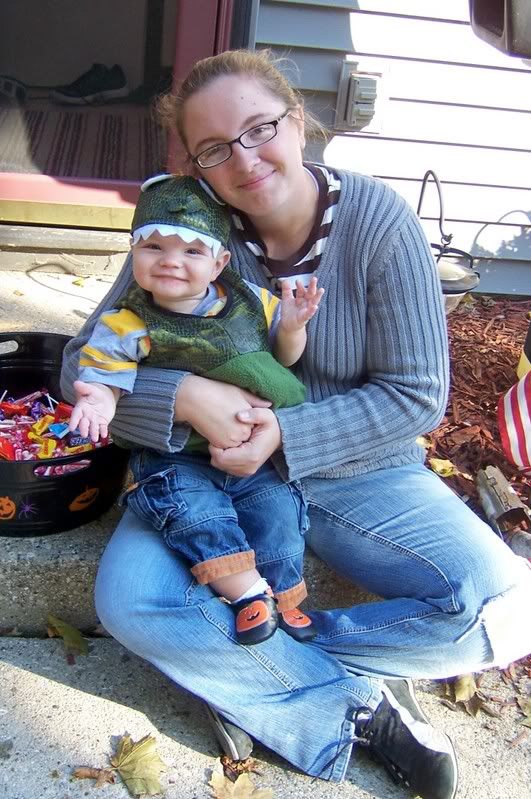 Kaleigh did the bar hopping thing...and went as a BEE!!!




I just love halloween!!!

Robbie is recuperating from having all four of his wisdom teeth pulled yesterday....

We had maxx's 9 mo. pics taken...in his uniform that daddy got him in Iraq...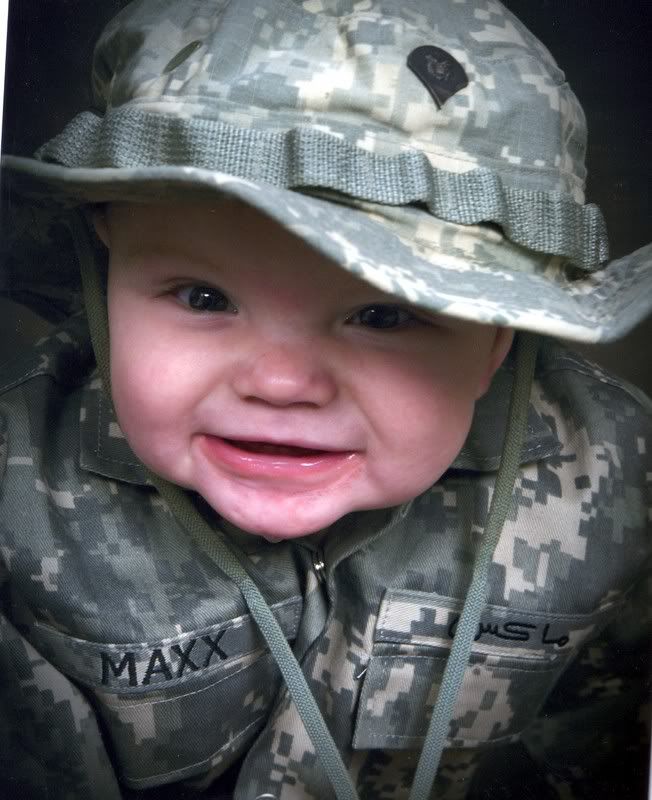 we are heading out to dinner to celebrate kevins birthday...(always KNEW there was something SCARY about him....halloween baby!!!)

after dinner will be waiting for the GREAT PUMPKIN...
big hugz til next time...!!!