and now...................

HANNAH MONTANA!!!!!!!

goodness just the listing of the names above bring back sooo many memories! Did i ever tell you that i danced in a bar to a beatles song..(twist and shout...) at age 5 for an orange soda? heeee heeee...i still remember that moment...we had gone into the bar to pick up some chicken dinners...and the song came on...(my sisters and brother were teenagers 18 and over and swept up in beatlemania and had taught me the "moves" to the songs...lol)

so now when HANNAH MANIA MOVED IN...we got swept up...lol...

maddy wanted sooo badly to go to the concert but with tickets honing in on a mortgage payment...she was perfectly happy to go see the movie experience!







so we got the.... (bought those in december when they went on sale...david couldn't believe we were buying tix for something in feb..."IT'S not even STAR WARS!")




which included....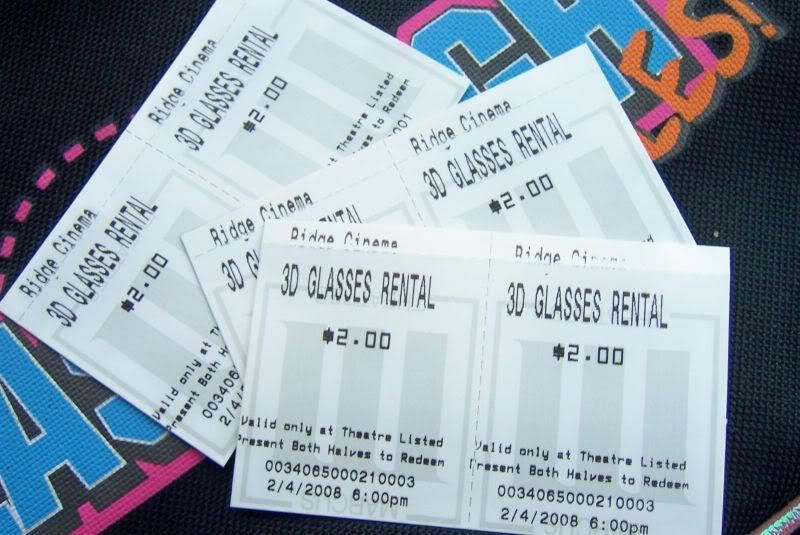 donned the "outfit"





YEP EVEN THE SHOES...





then on a tip from papa...(they went to see a different movie the day before and said that people were lining up for the next movie right after the previous one began) we showed up at 4:10 for the 6:00 showing...yep we were first in line the the line doubled and doubled with in minutes...should have seen the looks on peoples faces that showed up closer to show time...lol...i could just see them mouthing the words..."OH SH*T" AS THEY ROUNDED THE CORNER TO WHERE THE LINE WAS...lol...in disbelief...lol...

i went to take a picture of maddy and shannon waiting in line...and the guy watching over the 3-d glasses podium said...that i had to be in the picture for posterity for when maddy has kids...and she waits for the current "it" group... hee hee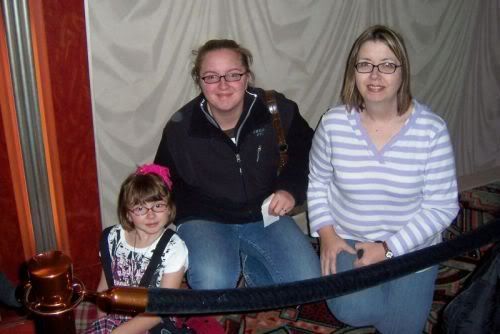 one last happy fashion statement...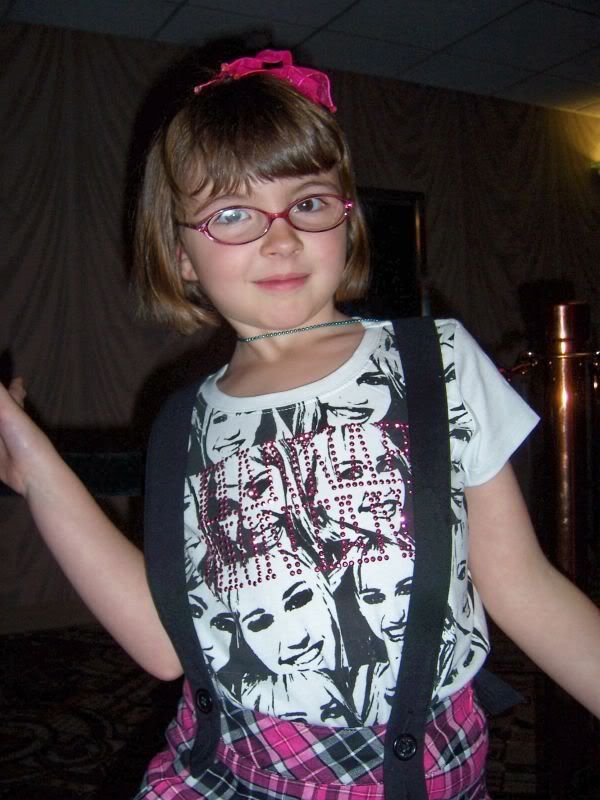 and THOSE 3 D GLASSES WERE SOOOO GLAMOUROUS!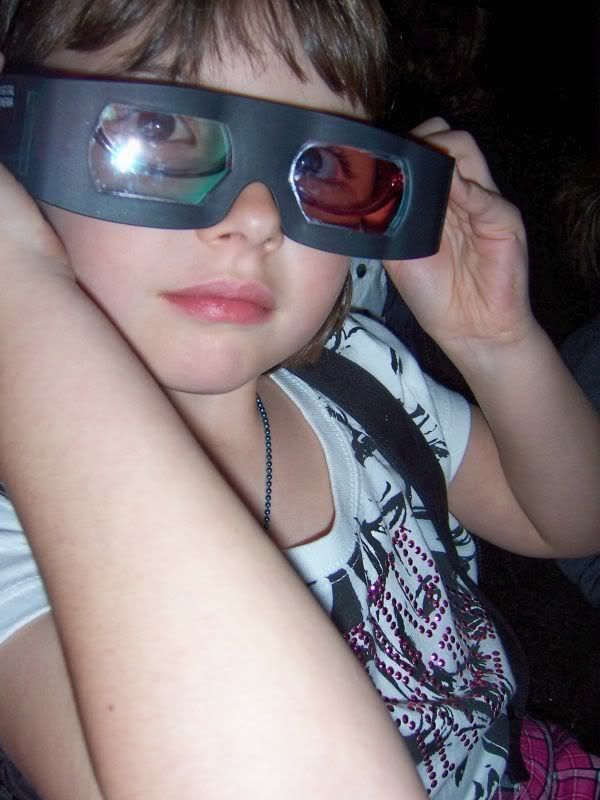 and thus you WON'T be seeing a snapshot..(posterity or NOT) of me in them...lol..
they did preview the new JOURNEY TO THE CENTER OF THE EARTH...which is in 3-d also...that looked awesome thru the lens' of those glasses!

....as an update...back a couple of weeks you may remember that robbie was selected as a member of a team for a super BOWL....competition thru FM-106 a local radio station...well no robbie didn't win...but look who made it into the radio stations photo gallery! we sat sirr maxx into robbies "three ball bowling bag" and they took pictures for their gallery! So pop on the stations link and look under SUPER BOWLING PARTY AND MAXX IS THE HOMEPAGE PIC! woo hoooooo!

just got a weather update...biggest storm of the season coming to visit tonite...starting at 6ish tonite...thru 3 tommorrow...10-15" of heavy wet snow...high winds..(i.e. why bother shoveling during the storm as the work you do...just blows right back on to what you did...

hugz til next time!