getting real tired of the snow...got 8 inches of it last nite...

a glimmer of spring...heather at speckled-egg just posted a sweet little nest swap!!! OH I SOOO NEED SPRING RIGHT NOW... Heather is just soooo clever at these swaps...coming up with new ideas all the time!!! and she has some really awesome new products in her shop too!

maxx had his pictures taken today...i can't wait to show them to you all...the girl at the photography studio..said she was sooo far behind...THEN CAME MAXX...they did 3 outfit changes all the pictures in less than 15 min!!!! she said that put her back on track!!!

you have to go check out this giveaway!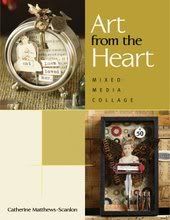 Catherine is giving away not one but TWO of her books! Her art is simply amazing!

well i am changing the theme of my kitchen...i am keeping the colors of black, white and red...i currently have a chef theme..but it is sooo tired and worn...
so i need a new theme...keeping with those colors...florals with some black and white photography? and they don't have to have a food theme...

SUGGESTIONS...IDEAS....HMMMM PROBABLY HAVE TO COME UP WITH A PRIZE IF I CHOOSE SOMEONES IDEA!!!

THE FLOOR IS OPEN...SUGGEST AWAY!

HUGZ TIL NEXT TIME!