tonite!!! this is the class that i was supposed to take two weeks ago...but the instructor became ill so it had to be postponed...

the teacher's name is TRINA...and she is such a wonderful person! truly enjoys her art! very accomplished person! here is my work for the two hour class...

i decided to use an antique book cover for my project and begin an altered book...the original book is a British patent book from 1878...it was falling apart and i thought i'd just art up the covers a bit! i began with drilling some holes in the edge so later i can lace them together somehow...with pink silk ribbons or something... then i primed the surfaces...and here is my two hour project!

THIS IS WHAT WILL BE THE COVER...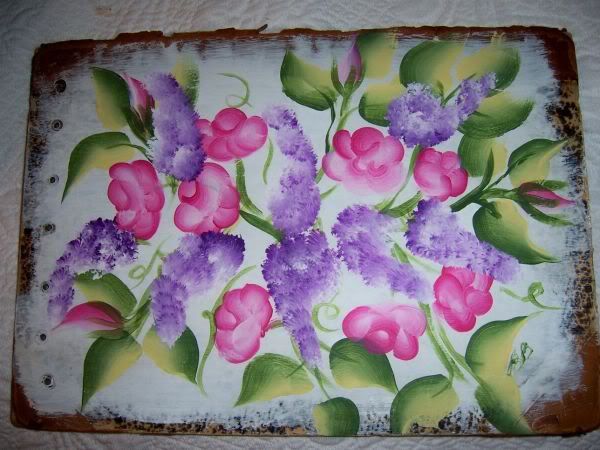 THIS WILL BE ONE OF THE PAGES...(I took several vintage papers and stitched them together)




AND THIS WILL BE THE BACK COVER...




so what do you all think? i had great fun beginning this project! i'm going to sew some more pages together tommorrow!!!

well robbie bowls in the super bowl tommorrow morning...(local radio station's play on words...) and we all KNOW robbie and his bowling..he had to be a certain caller to be part of a team...and he made it on! bowling begings at 5 (yep A.M.) they are serving breadfast for only $1.06...buffet style...so we will go have breakfast while he bowls...all the money going to the child abuse prevention fund...

big hugz til next time...