CAN YOU BELIEVE! MAXX IS ONE TODAY!!!
seems like we were still playing the waiting game...kevin was in kuwait and we had been walking the malls (dr. orders) for weeks...!!!




keep reading as there is a heartfelt birthday giveaway involved!

HAPPY BIRTHDAY MY LITTLE BUG! SMOOOOOOOOOOOOOOOOOOOOOOOOOOOOOOOOOOCH!

Well on to art! I'm hostessing a quilted heart pin (broach) swap on one of my groups and the heart pins are rolling in! I finished mine last nite...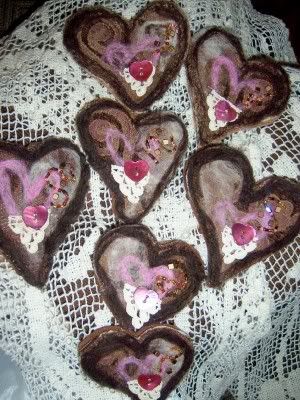 They are felted on vintage upholstery fabric...with a bit of antique lace...beaded with glass beads...bit of quilting...heart shaped shell button...and i added a leather back....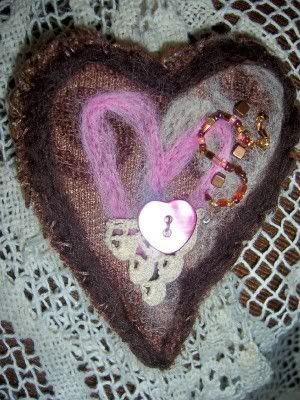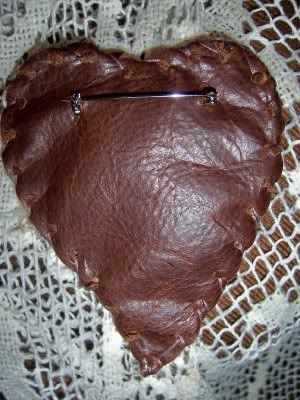 because i know there are lots of my sweet blogger angels out there that aren't in this group...i decided in honor of my sweet little bug's birthday that anyone that posts a comment TODAY...by midnight...I will draw a name and send one of my pins to that person!

and another giveaway! hop over to

such sweet kids clothing! they are having a giveaway too!!!



http://www.storybookwoods.typepad.com


GOOD LUCK!!!

HUGZ AND LOVE til next time!!!