took down the christmas tree and set up the valentines tree! valentines is my all time FAVORITE holiday! this year i am using my little children's vintage roll top desk for my valentine display! i ALMOST sold the desk just a bit ago! Now i'm sooo happy i didn't as it works perfect! after the holidays i'm going to paint it out in white and it will be a perfect additon!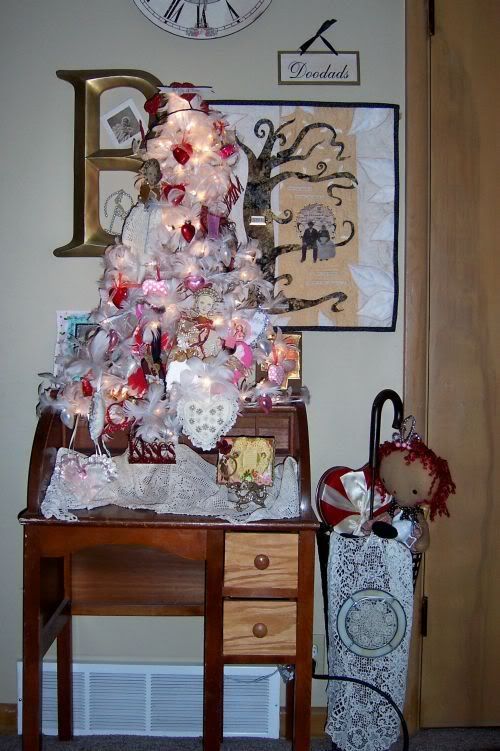 when i bought it there was one drawer missing. i found a local wood artist and he replicated the original drawer with perfection!




this little collage i received last year in a swap from Lesley gressle!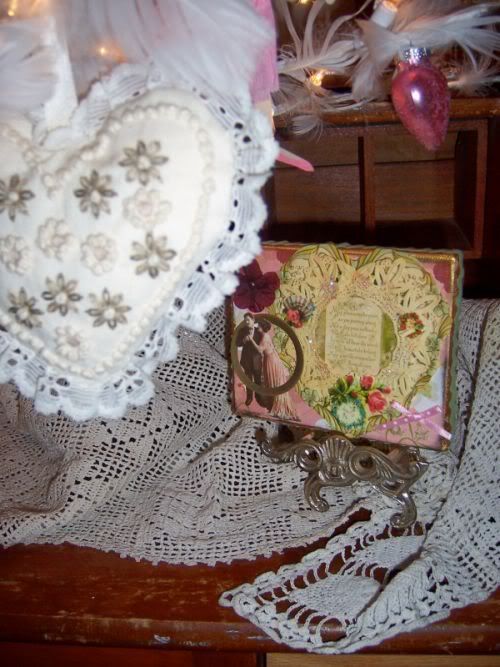 and then this year i adopted this sweet princess teaparty annie from nicole ellison
at RAGGEDY OLD ANNIES!
it was such a sweet treat for myself! i just love love love her and she will transcend the seasons! Right now i have her perched in my umbrella stand with my vintage tin valentine box...



we went to see the movie ACROSS THE UNIVERSE this weekend...when in wide showing it only was played in ONE THEATRE that was 35 miles away...now it is playing in the budget theatre so we went to see it...it is a montage of beatles music and soooo well done! tells the story of the turmoil and happenings in the 60's...told thru the music of the beatles.



we've seen it twice and each time we saw different things...just over 3 hours long...chock full of imagery and symbolism...it became a game to see what they were refering to each time.

til next time

HUGZ!!!